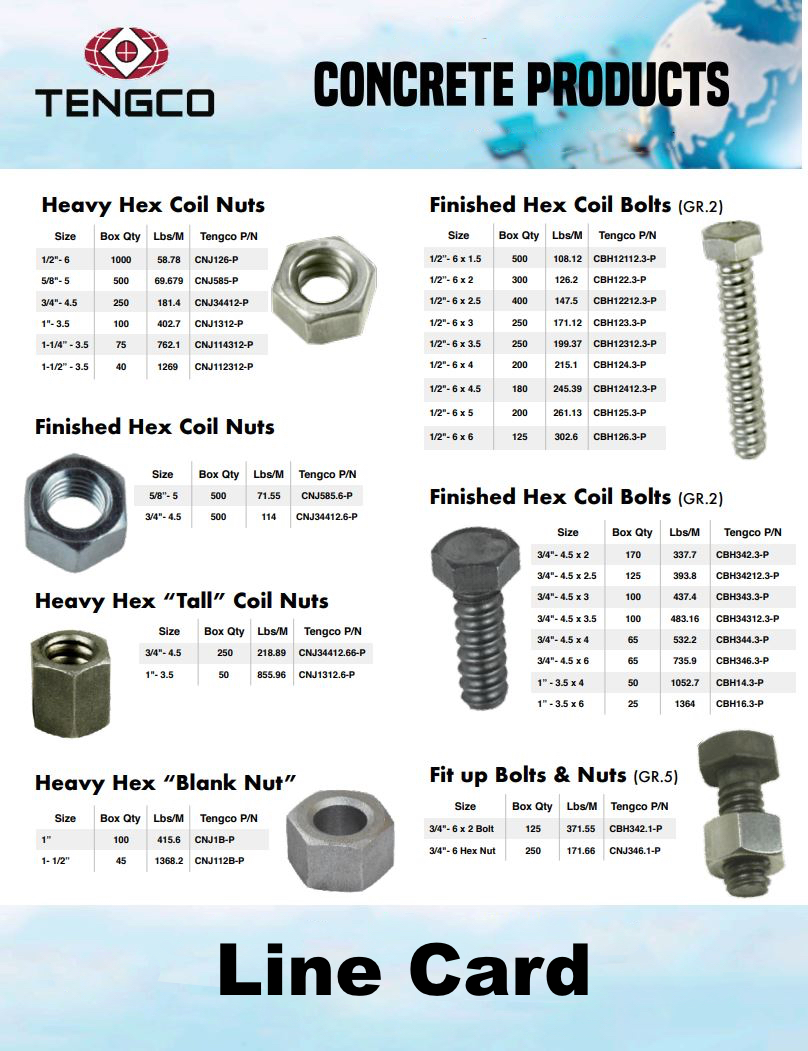 Coil nuts are manufactured from hex stock . Coil nuts are available in numerous sizes and styles, as listed below.
Heavy hex coil nuts are manufactured by cold forming or hot forging with sufficient height to provide safe working loads required for medium and heavy concrete form applications. Heavy hex coil nuts can be used with she bolts, taper ties, coil bolts and coil rods in concrete formwork, forming, or precast concrete applications.
Coil thread allows for easy and speedy on/off applications
Self-cleaning threads allow for multiple uses
Manufactured from low carbon steel plain
Upon request can be supplied with different grades of material and finishes
Available in 1/2" through 1-1/2" diameter
Don't see your item? Don't see your size? We will custom manufacture coil nuts to your exact specifications.
Loading