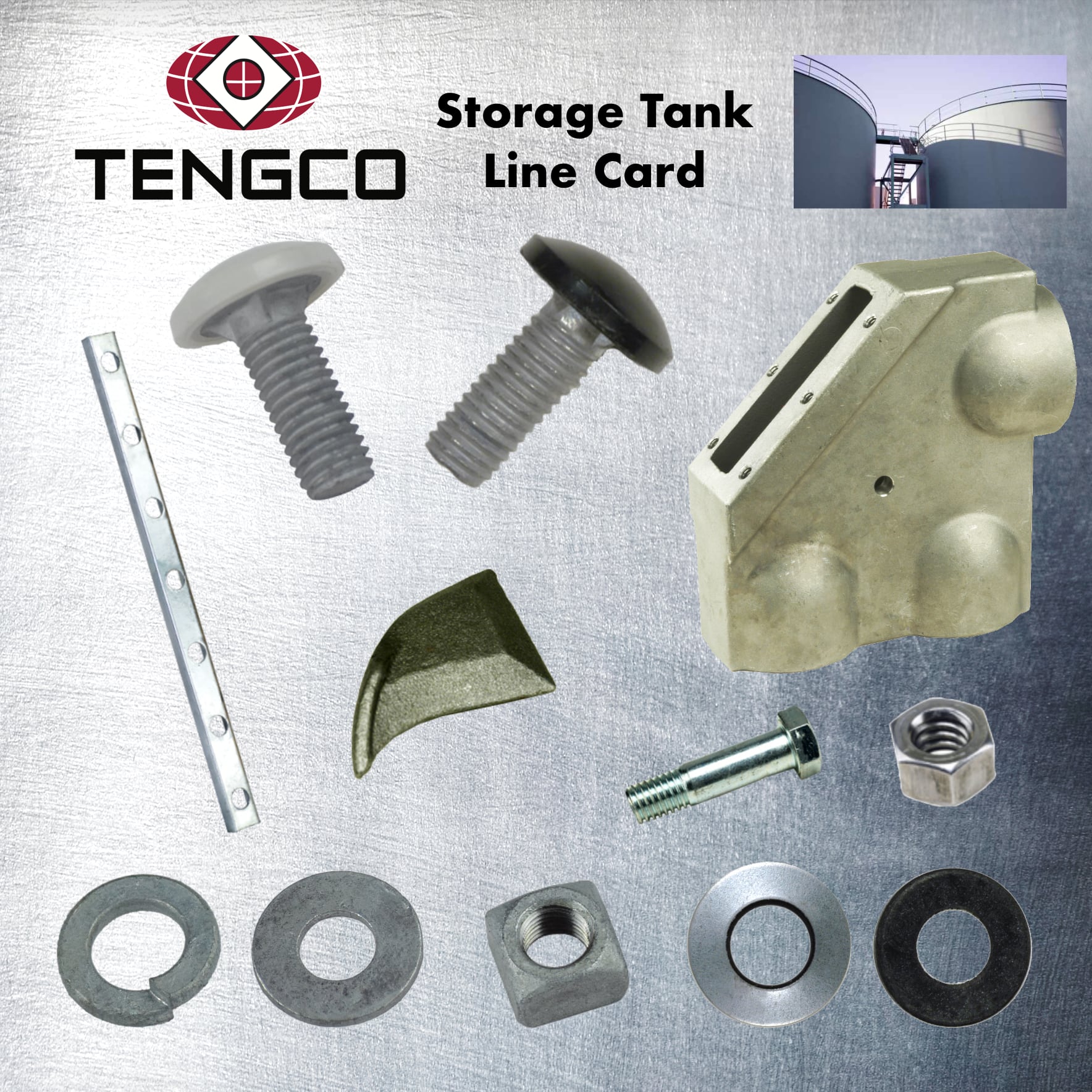 If your company manufactures storage tanks, you understand how critical it is to use quality hardware. Your customers expect reliable products, and supplying them with top quality storage tanks requires top quality parts. At Tengco, we ensure your company always has reliable hardware for your storage tank manufacturing needs.
Dependable Suppliers From Around the World
Our mission is to provide our clients with quality storage tank parts on their schedule. We source our parts from vendors worldwide who are carefully vetted by our engineering team. Every facility must demonstrate the ability to manufacture parts according to NSF, ANSI, and SAE standards.
The depth of our relationships with our suppliers enables us to maintain predictable lead times while controlling costs. We are in constant communication with our approved vendors to monitor for any delays in production and shipping so we can alert our clients in advance. We work hand-in-hand with our client's supply chain teams to craft a sourcing strategy based on the company's needs.
Our Storage Tank Parts Stand the Test of Time
Our parts are built using cutting-edge manufacturing processes and monitored closely to guarantee they meet our client's standards for quality. Our facilities are capable of producing parts using any one of the following processes:
Cold-Formed High Volume Fasteners
Hot Formed Forgings
Stampings - Including Washers
Castings
Machined Parts
Assemblies
All of our facilities, including our approved vendors' factories and Tengco's own international and domestic distribution facilities, are staffed by experienced quality control engineers. These engineering professionals assess the structural integrity of parts in each batch and address any defects before they are shipped to our clients.
Custom-Designed Parts for Your Company
At Tengco, we understand the needs of our customers vary, which is why we are happy to source storage tank hardware we do not currently publicly list at the size you need.
To make sure your company gets the precise part you need, designed based on your specifications, our engineering teams work to identify which of our vendors have the required facilities and equipment. Simply provide us with a drawing of the storage tank parts and hardware you need, and our team will take it from there.
Find out why companies across the country trust Tengco for their part sourcing. Contact one of our sales representatives today. You can expect a response within an hour.
Loading