Custom Manufacturing and Engineering Solutions
Let Tengco Be Your Guide
Tengco has relationships with hundreds of factories that can provide you with a custom manufacturing solution. Each factory on our approved vendor list is thoroughly vetted to ensure they meet the highest quality standards. Our experienced product development engineers can help develop your design and move it through the production process.
Tengco provides you with an experienced factory liaison to implement your design, and our stateside engineers will coordinate with our experts overseas to ensure adherence to:
Print Requirements
Dimensional Requirements
Tolerance Requirements
Proper Tooling Requirements
Quality Inspection Processes
Final Product Testing
Our engineers' extensive knowledge of the global and domestic manufacturing landscape allows us to ensure:
Proper Sourcing

Cost Reduction

Increased Inventory Turns

Less Scrap

Alternate Material Options

Reduced Complexity

Reduced Assembly Time

Fewer Delays
Tengco Provides Custom Manufacturing Solutions
Our experienced engineers can help develop your design and move it forward to the point of production. Tengco coordinates every step of the manufacturing process, and we work hard to ensure a quality product. Our experts make certain that your print requirements are met and that parts are run consistently.
Tengco's engineers and QC technicians in China inspect all orders before they are loaded onto containers. Our full test lab in China performs dimensional and mechanical testing (including tensile, proof load & hardness tests), and upon arrival at our stateside distribution centers, your parts are inspected again to ensure a dependable product. We work hard to ensure that the quality of your first shipment is consistent with every subsequent order.
In addition to our team in China, we have another group strategically located throughout numerous regions of India. Our team of experienced engineers, purchasing and logistics professionals assist in the sourcing of high quality vendors, auditing of vendors, product development, quality inspections, and logistical coordination/consolidation. This on the ground presence is vital to avoiding supply chain disruptions.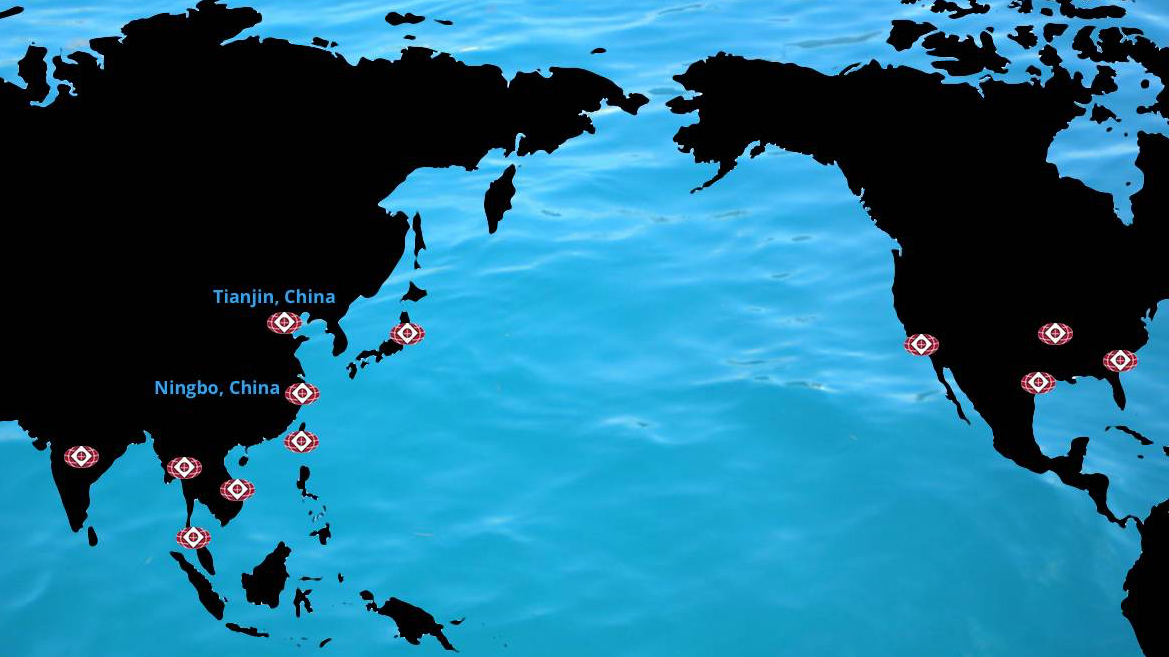 How Can Our Global Sourcing Team Help You?
Tengco is ISO 9001:2015 Certified through our Midwest location. The combination of our experienced engineers, global sourcing group, logistics team, customer service and sales staff can help you maintain the highest standards for your custom manufactured parts.
Tengco provides world class global sourcing, service and distribution. We have the perfect solution to your global sourcing needs.
We can provide anything from standard nuts and bolts to specialty fasteners, castings, forgings and stampings.
Contact Us
More Services
Custom Manufacturing Expertise at Your Fingertips