Global Sourcing Solutions
Sourcing the Perfect Supplier for Your Part
Proper sourcing can generate substantial cost savings – up to 10 to 15 percent of purchasing costs and in some cases as much as 30 to 40 percent. As demand grows for your product to be competitive in the global marketplace, Tengco's extensive global sourcing knowledge is the solution to your manufacturing needs.
Companies that have utilized Tengco's global sourcing capabilities have enjoyed the benefits of:
Reduced Cost of Goods
Streamlined Supply Chain
Increased Inventory Turns
Superior Quality on a Consistent Basis
Knowledge of Local Cultures and Languages
Cutting Edge Manufacturing Technology
Proximity to Raw Materials
Our global sourcing team will put the pieces together for you.
Tengco can implement your design and help manufacture your:
Fasteners
(Bolts, Nuts, Screws, Washers & Pins)
Tengco Provides Custom Manufacturing Solutions
Tengco has existing relationships with factories around the globe and can manufacture your custom part to your specifications. Tengco understands your needs and speaks your language, but we also speak the language of global sourcing.
Our affiliate engineers in Ningbo and Tianjin, China, as well as Pune, India, will work closely with our approved vendors to coordinate tooling and provide inspections to ensure conformance to customer specifications. The Ningbo facility is also equipped with a full test lab to perform both dimensional and mechanical testing including tensile, proof load and hardness.
Our India team is strategically located throughout numerous regions of India. Our team of experienced engineers, purchasing and logistics professionals assist in the sourcing of high quality vendors, auditing of vendors, product development, quality inspections, and logistical coordination/consolidation. This on the ground presence is vital to avoiding supply chain disruptions.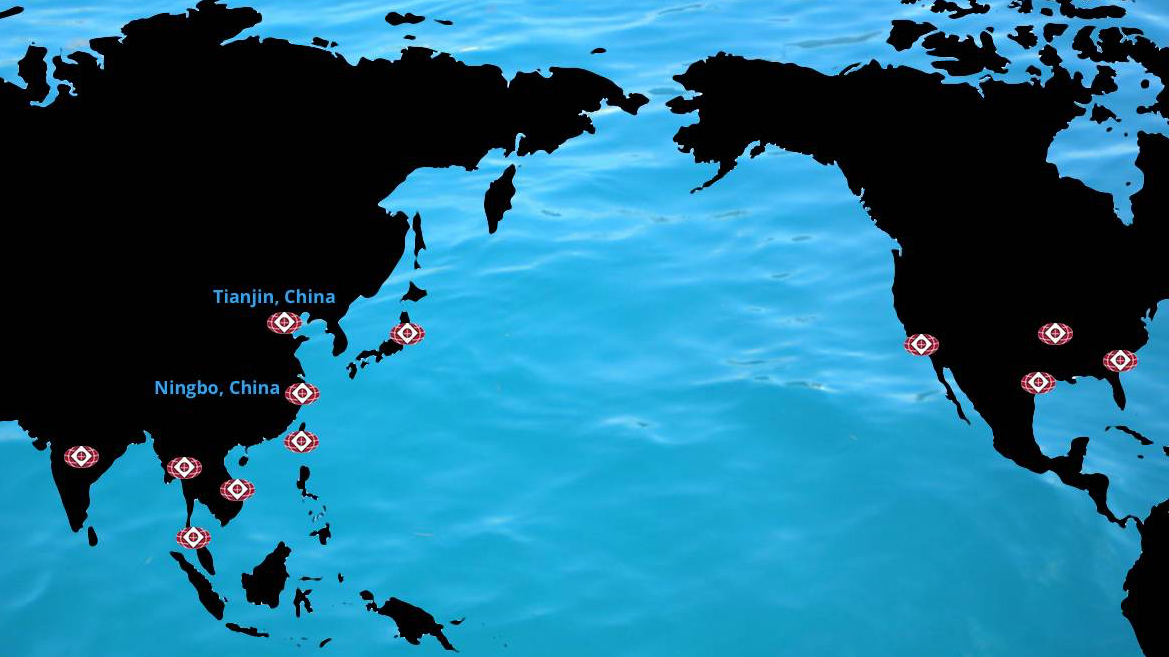 How Can Our Global Sourcing Team Help You?
Tengco is ISO 9001:2015 Certified through our Midwest location. The combination of our experienced engineers, global sourcing group, logistics team, customer service and sales staff can help you maintain the highest standards for your custom parts.
Tengco provides world class global sourcing, service and distribution. We have the perfect solution to your global sourcing needs.
We can provide anything from standard nuts and bolts to specialty fasteners, castings, forgings and stampings.
Contact Us
More Services
Global Sourcing Expertise at Your Fingertips