Metal Buildings - Hillside Washers, Eye Bolts, Brace Grips and Steel Building Hardware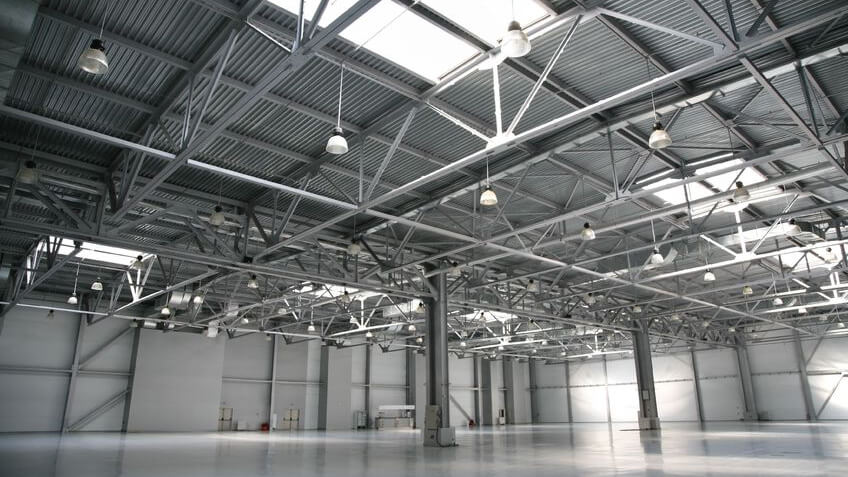 Tengco provides metal building solutions for industrial, commercial, agricultural, and residential applications. We can supply virtually any custom-formed or assembled metal part required for the metal building industry. Our parts are carefully crafted to provide exemplary performance and unmatched reliability.
Our meticulous process dictates that our engineers provide mechanical and industrial engineering support, leading to high-quality products at competitive prices. Tengco has developed and patented specialty items such as flanged hillside hardware for the metal building industry. We are strategically positioned with production facilities located both locally and abroad to be your ideal metal-building partner and provider.
Tengco can provide the quality, performance, and price for our metal building hardware and fasteners because of the partnerships we have built. From global sourcing to product development, fabrication, inventory tracking, warehousing, and shipping, we ensure your order meets your precise specifications. Our quality control technicians at each factory, international distribution center, and domestic distribution center work to ensure a consistent, dependable product that exceeds expectations.
Examples Of Metal Building Hardware We Offer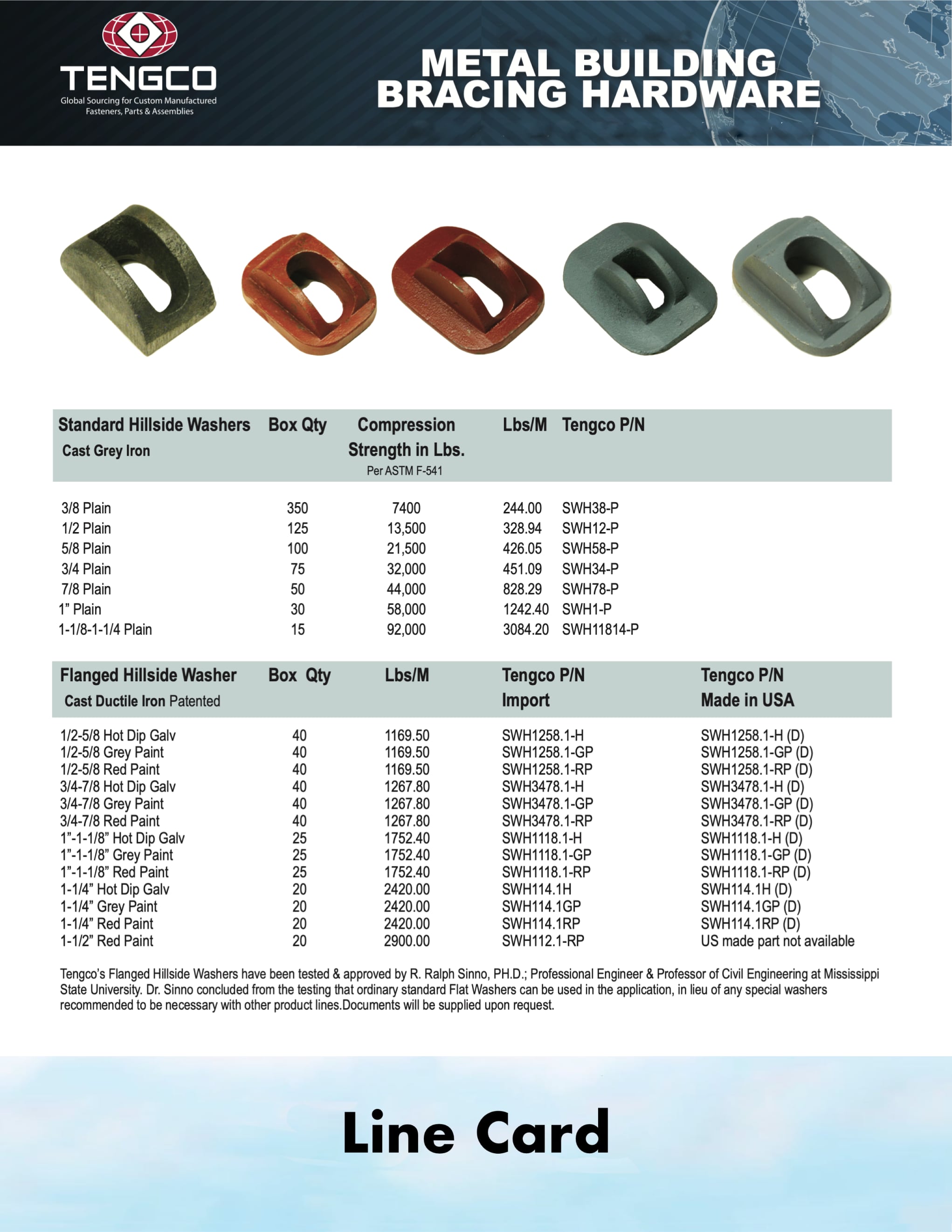 Steel building hardware forms an integral part of every construction project. The right parts ensure integrity, safety, and durability in your construction project. Steel building hardware should help evenly distribute the load, allowing for reliable construction and reduced pressure on overly exerted areas. Here are a few examples.
Cast Hillside Washers: This hillside hardware is crucial for even load distribution in cross-bracing, specifically for metal building construction. Its unique shape and forging technique compensates for uneven surfaces, allowing you to use them on building sides. The design ensures easy fastening at various angles resulting in quick installation, easy maintenance, and adjustments.
One of our top sellers is gray iron cast hillside washers. Gray iron casting hillside washers help in dumbing vibrations, have a high resistance to reformation, and have a high melting point making them excellent at withstanding pressure. The stiffness and rigidity of gray iron make it ideal for equipment that does not need tensile strength, such as valves, electrical boxes, and static castings and molds.
Alternatively, you can request cast hillside washers made from ductile iron. Unlike gray iron, ductile iron hillside washers are corrosion-resistant and offer flexibility and durable elasticity. These are ideal for making parts that need twists and bends.
Flanged Hillside Washers: This hillside hardware has a flanged or lip on one side. The design ensures even load distribution in cross-bracing. The slope, or flanged side at one end, helps increase stability and safety during construction. These washers are ideal for unparalleled surface, allowing for better fastening at different angles.
Eye Bolt: Also called an eyelet, this metal building hardware is the point of attachment for ropes, wires, and hooks, and acts as a strong pivot or anchor. The design ensures that you can easily lift a load without exerting too much pressure, leading to better safety for the building and the construction team. The eye bolt's affordability offers a cost-effective measure while its design ensures durability.
Tengco wants to be part of your construction solution. We don't stop at providing quality custom parts. We strive to deliver consistency, great customer service, and quick delivery for custom steel building hardware.
Don't see your item? Don't see your size? We will custom-manufacture any metal building hardware to your exact specifications.
Loading