Metal Buildings - Hillside Washers, Eye Bolts, Brace Grips and More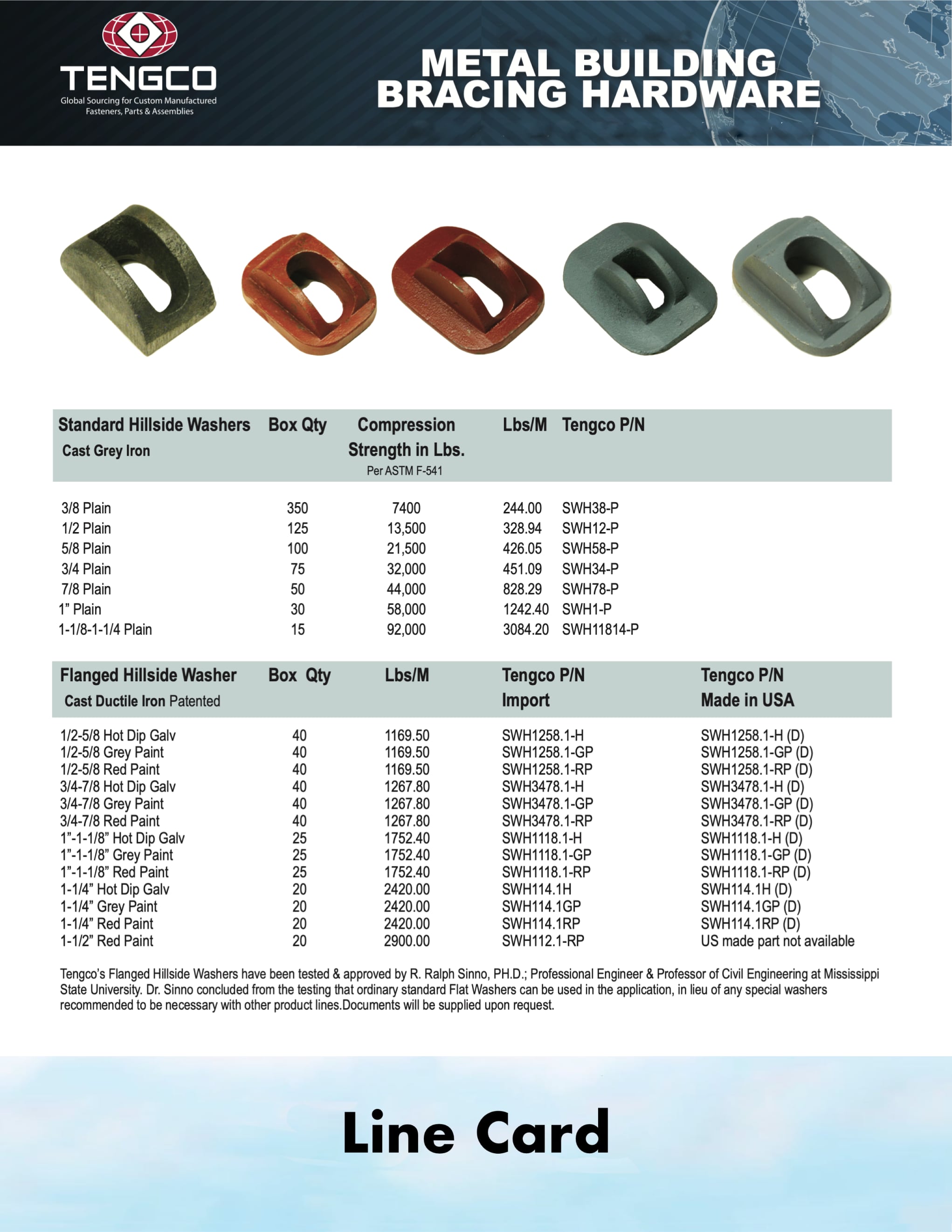 Tengco provides metal building solutions for industrial, commercial, agricultural and residential applications. Tengco can supply virtually any special formed or assembled metal part required for the metal building industry, and can provide items that provide the right performance and reliability for your job and application.
Our engineers can provide mechanical and industrial engineering support that leads to high quality products at competitive prices. Tengco has developed and patented specialty items such as the hillside flanged washer for the metal building industry. With production facilities located both at-home and abroad, Tengco is positioned to be an ideal metal building partner.
Our quality control technicians at each factory, international distribution center, and domestic distribution center work to ensure a consistent, dependable product that exceeds expectations. Tengco can provide the quality, performance, and price customers require for their metal building hardware and fasteners. We provide services for every step of the custom manufacturing process. From global sourcing to product development, fabrication, inventory tracking, warehousing and shipping, we make sure that your order meets your exact specifications.
Don't see your item? Don't see your size? We will custom manufacture any metal building hardware to your exact specifications.
Loading