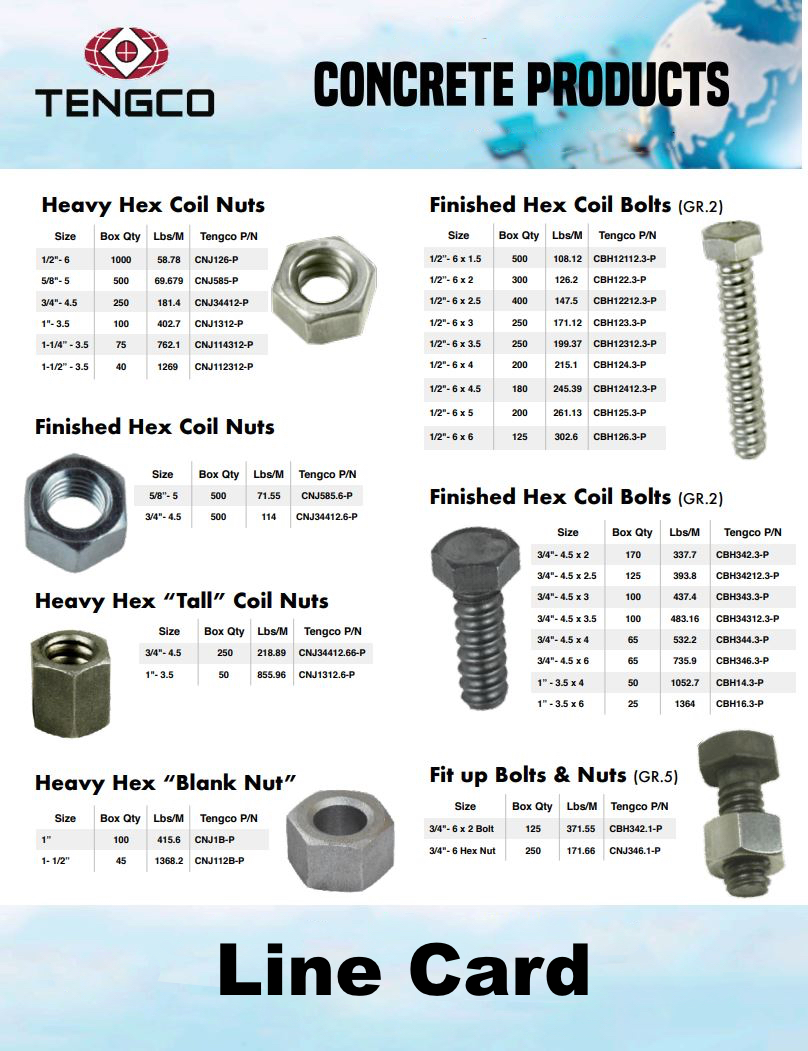 Tengco can manufacture standard & custom cable rack to meet your vault storage needs. A cable rack is a long strip of metal with spaced T-slots. These T-slots are designed so a cable rack hook can lock into the metal body. Cable rack is usually set up vertically & when fully assembled it resembles shelving. This shelving is ideal for use in utility vaults where a versatile storage space is a must.
Cable racks are used for to supporting cable runs in manholes and underground vaults. 8, 12, 14 16 and 18-hole racks available with mounting slots at each end that interlock into another rack. Numerous cable racks can be combined to create a single unit. Cable hooks fit into the cable racks to protect the cable from any potential damage. Cable hooks fit snugly into the cable racks and are designed to help prevent the cables from falling.
Cable racks are typically fabricated from steel & then hot dip galvanized, however we can manufacture a cable rack to your exact specifications including material, length, and workload limit.
A cable rack hook is ideal for securing heavy material with a cable rack. The cable rack hook fits easily into the T-slots spaced along the body of the cable rack. After placement these hooks can bear weight and when spaced evenly provide the support necessary for shelving and storing Heavy Duty Utility Equipment.
A cable rack hook is typically fabricated from steel and then hot dip galvanized; just like the cable rack it locks into. Tengco can create a cable rack hook to your desired work load limit, length, and slot spacing requirements. Get in touch today to speak about your cable rack hook needs and our competitive pricing options..
Don't see your item? Don't see your size? We will custom manufacture cable racking to your exact specifications.
Page {pageNumber} of {pagesNumber}
Page {pageNumber} of {pagesNumber}
Loading