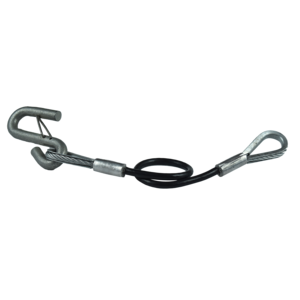 Item # W - CABLE ASSEMBLY 3
Cable Assembly
Tengco can manufacture your cable assemblies for a wide range of applications. The cable assembly can be affixed to a tow bar hitch and support securing car or truck heavy loads. Our cable assemblies can be designed for a wide variety of applications with a large selection of fittings attached. We can design to a variety of workload limits, materials, fittings styles to meet your specific towing requirements.
Tengco has a long history of making Cable Assemblies, however, we do not currently have any stock.
Call us today at 714-676-8200 or email salesvp@tengco.com and one of our experienced Customer Service Representatives will be happy to offer you a price and lead time for Cable Assemblies. Tengco has worldwide relationships with hundreds of factories that can provide you with a solution to meet your exact custom requirements. Each factory on our approved vendor list is thoroughly vetted to ensure they meet the highest quality standards, and we will choose the right factory to meet with your expectations for these Cable Assemblies.