Concrete Accessories - Coil Products, Penta Bolts, Wing Nuts and More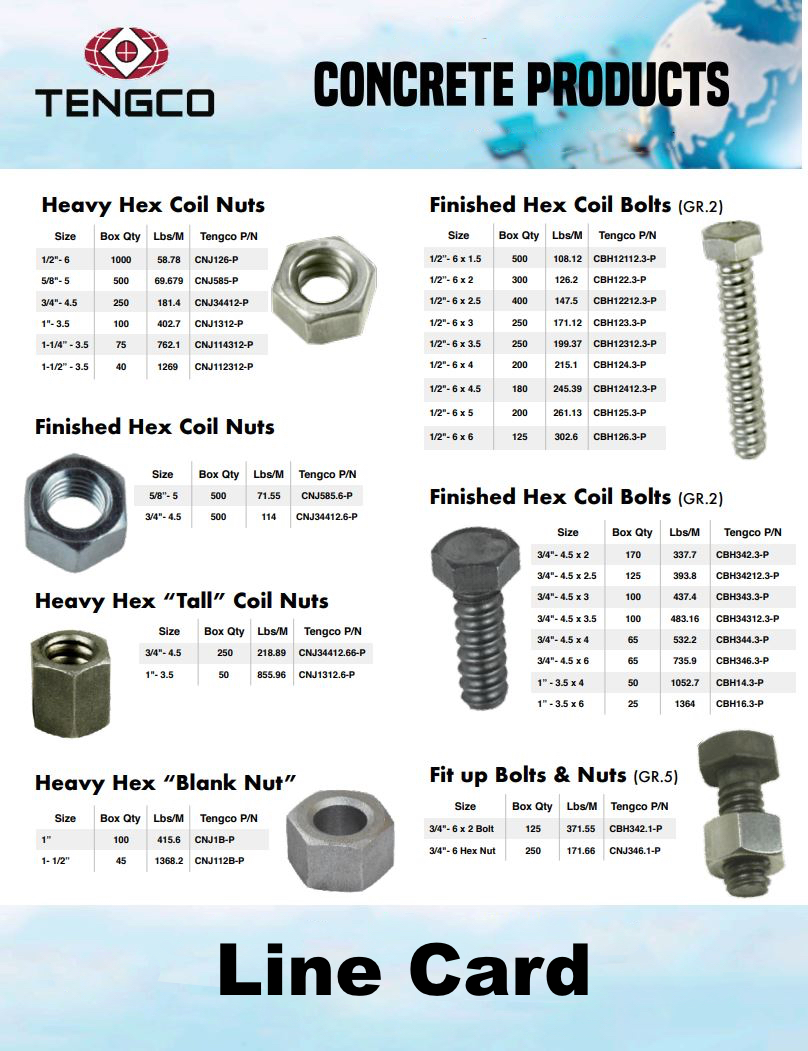 Tengco can supply virtually any special formed part required for pre-cast & formwork concrete accessories.We have over thirty-five years of experience providing concrete accessories for the construction industry. Tengco parts are used in bridges, high rises, parking lot structures, highway overpasses and many more concrete construction projects.
Our wide variety of concrete accessories can streamline and make your job more efficient.You can rely on Tengco's engineers to provide mechanical and industrial engineering support to lead to high quality products at competitive prices.Each factory, international distribution center, and domestic distribution center has quality control technicians working to ensure a consistent, dependable product that exceeds expectations.
Our global network of manufacturers and distribution points insures flexible scheduling and best options for shipping your concrete accessories. Tengco can provide the quality, performance, and price customers require for their concrete accessories.
We provide services for every step of the custom manufacturing process. From global sourcing to product development, fabrication, inventory tracking, warehousing and shipping, we make sure that your order meets your expectations.
Don't see your item? Don't see your size? We will custom manufacture concrete accessories to your exact specifications.
Loading